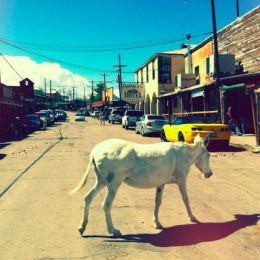 Wild Burros, Gun Fights and Saloons!
Oatman, Arizona – Old Wild West Mining Town
Nearing the end of Route 66 during our Route 66 Cross Country Adventure we took a curvy road through the hills past Kingman Arizona and stumbled upon the old mining town of Oatman, Arizona. We had no prior knowledge of this town, so coming across it was quite a treat and it quickly became our favorite city on Route 66.