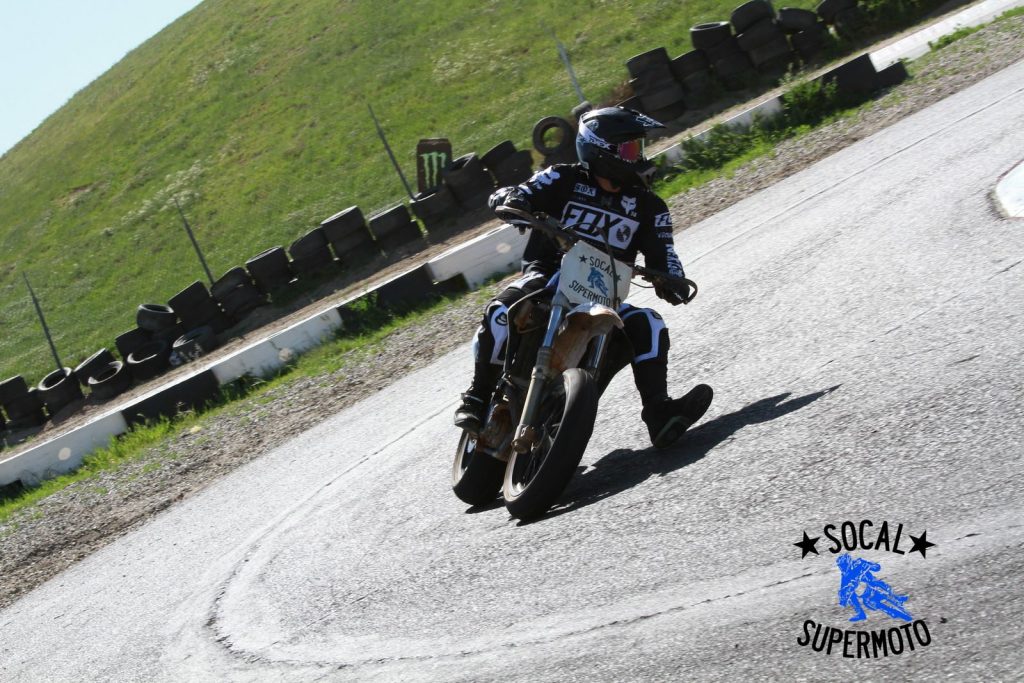 This was part of a perfectly timed road trip in between jobs where I was able to cross off the bucket list track Laguna Seca on Saturday and drive down to LA to have the most fun I've ever had on a motorcycle at Socal Supermoto on Monday.
I kept hearing about this place all over the internet and my friend Ron and I had been planning on getting out to experience this at some point in 2016. When I saw they were holding one of the rare Monday classes I knew we had to pull the trigger. Plus if Keanu Reeves and Orlando Bloom have time to brap for a day in Riverside, then so do I!
Even though I owned a DRZ at the time and had rode dirt bikes my whole life, this day introduced me to a completely new way to ride a motorcycle and I felt like I was starting over. For the first few sessions, I was one of the slowest people on the track. It wasn't really clicking for me at first and I didn't get used to putting my foot out and getting low until I took the 50CC mini-bike out and it turned my day around. Once I got comfortable on that, with the track and found myself as fast as the DRZ's in the corners I knew I was ready to take it back to the big boy bikes.
In the afternoon, we switched to the dirt track which was super tricky, especially the transition from pavement to dirt where every time I almost dumped it. After a couple sessions of this, we had the student race with a Lemans style start. Being anxious and starting at the front of the pack I forgot to turn the key on before I tried to start the bike. I was in 3rd for most of the race but then due to a crash and a stall I worked my way up to 1st at the very end of the race and won!
At the time of this race I am 1/1 in my motorcycle racing career so I might retire while I am at the top of my game. But this day was so much fun and the track is such a blast I hope to go back and do this at least once a year with more friends. No matter what type of bike you ride or what skill level you are you NEED to go do this.