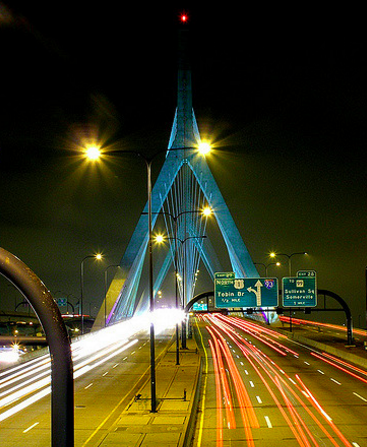 TRIP DATA:
Travel Dates: 6/7/09 – 6/8/09
Travel Time: 22 hours
Distance: 486 mi/948 km
States Visited: 3
Vehicle: 2001 Honda Accord
Top Played Song: I'm Shipping Up To Boston – Dropkick Murphys
TRIP SUMMARY:
This road trip was a last minute decision on a Friday night. We left early Saturday morning with a mission to see the only state in New England I hadn't visited yet (Rhode Island).
After spending the day on the Narraganset beach and in Newport we decided to ship up to Boston. After looping around the city numerous times on incorrect freeways by misreading our GPS, we arrived downtown in the Quincey Market area.
Street performers, a beautiful sunset and wonderful smells from fresh fruit and nearby restaurants greeted us. After a fish dinner and a Sam Adams Brick Red (only found in Boston and on Draft only) we took the midnight journey back to Albany, completing an almost full 24-hour day trip.