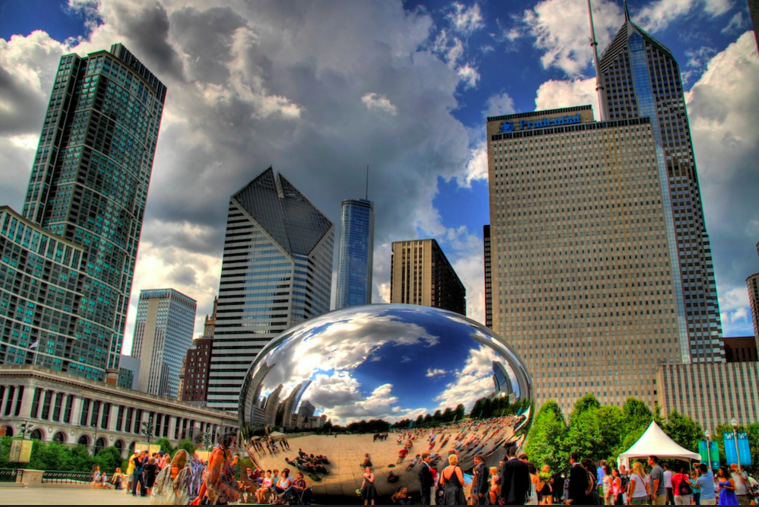 Travel Dates: July 8, 2010 – July 12, 2010
Trip Time: 4 Days
Distance: 1,637 mi/2,634 km
States Visited: 5
Vehicle: 1993 GMC VanDura
Most Played Song: Call On Me – Eric Prydz

This was a weekend adventure in a friend's conversion van in which the muffler ended up falling off on on the way home mid-way through Indiana (The van sounded like it belonged in a NASCAR race the rest of the trip). Besides that minor hiccup the trip was excellent: we ate deep dish pizza (Gino's East or Giordano's are the two I've had, both amazing!), got to walk through the Transformers 3 set as they were filming it and of course saw "The Bean" and some other sites in downtown Chicago.